Suzuki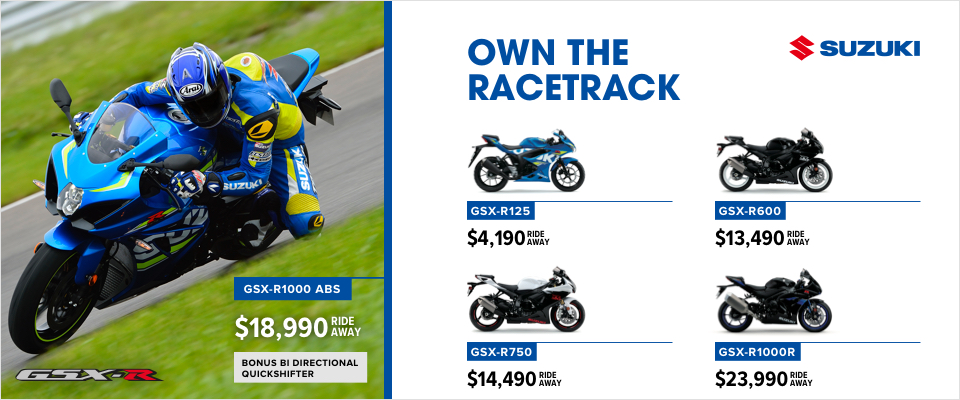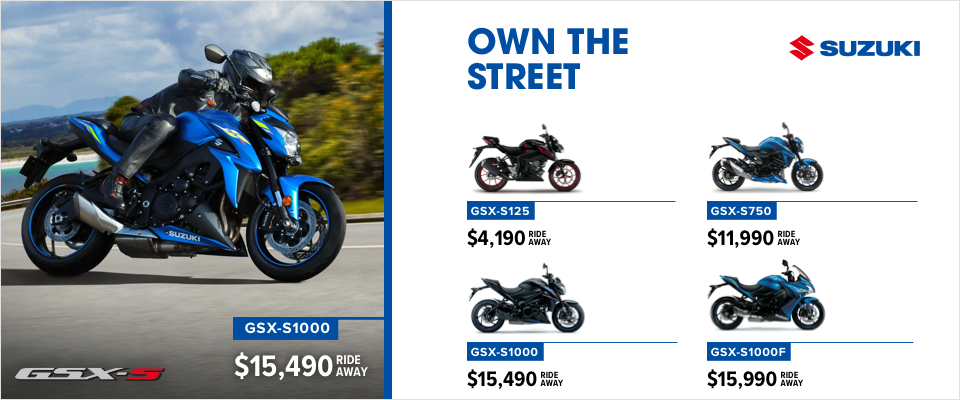 Suzuki-Kids-Christmas-960x400
Suzuki-V-Strom-960x400-Animated
Ingham Motorcycles and Mowers have been selling Suzuki motorcycles since 1994.
Suzuki are renowned for their reliability, simplicity and value for money. It's no wonder they are the #1 selling brand in the Hinchinbrook area.
We offer Suzuki Finance and Suzuki Insurance products as well, 'contact us' for a quote today.
These bikes are in stock or available to order – click the model for more information and phone us for the current price.
View the entire range of Suzuki motorcycles here: www.suzukimotorcycles.com.au